Hotel Mamaison Riverside Prague
. Book your Prague luxury hotel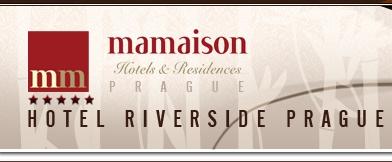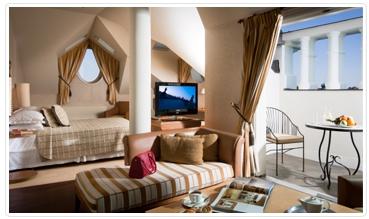 The Mamaison Hotel Riverside Prague is an elegant hotel that offers five star services and amenities at affordable prices, and it is located close to attractions, the airport and the business area of Prague.

This Art Nouveau-style building offers a chic destination for those coming to this trendy part of the city known ad the Smichov district.

The hotel is particularly equipped to organise business events, meetings, celebrations or seminars. There are large rooms with plenty of natural light and have all the amenities needed to organise just the perfect celebration.

Our concierge and multilingual staff are happy to help you with your special event, or even if you need other, more simple arrangements regarding the city of Prague, hiring a limousine, getting to the nearby children's park, an airport transfer, or simply getting a map of the city. The hotel offers a wonderful buffet style breakfast to start the day, where you will find all of your favourites. Additional amenities such as air-conditioning, complimentary WIFI in some rooms & lobby, elevator, MICE and meeting facilities, and private parking facilities nearby.
Give us your Feedback
Mamaison Hotel Riverside Prague, Janackovo Nabrezi, 15 - Prague